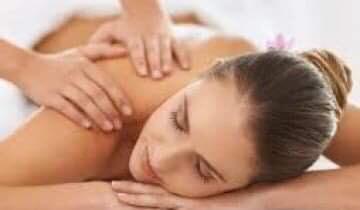 Mum-to-be Massage (£70)
Pregnancy is a beautiful time, but it can be tough on the body. The Elemis mum to be massage is designed so that its safe in any trimester, helping with any aches and pains throughout the body and hydrates the skin that is expanding to accommodate a growing baby.
This nurturing treatment includes your body, face and scalp leaving you and your baby feeling totally relaxed.
Elemis Massage
Relax your mind whilst easing away your tension, with a deep tissue Elemis massage, tailored to suit your individual needs with our specially blended massage oils.
| | |
| --- | --- |
| Back, neck and shoulder massage | £38 for 30 minutes |
| Full body massage | £55 for 60 minutes |
Indian Head Massage (£45)
Indian had massage is a relaxing holistic treatment that helps to release stress that has accumulated in the head, face, neck, and shoulders. It aims to rebalance your body's energies, leaving you to feel calm, relaxed, and clear headed.
Reflexology (£50)
Reflexology is carried out on the feet working specific reflex points which corresponds to different areas of the body. It is a non-invasive treatment and can be effective in promoting deep relaxation and wellbeing.